CONTACT
Trudy would love to hear from you!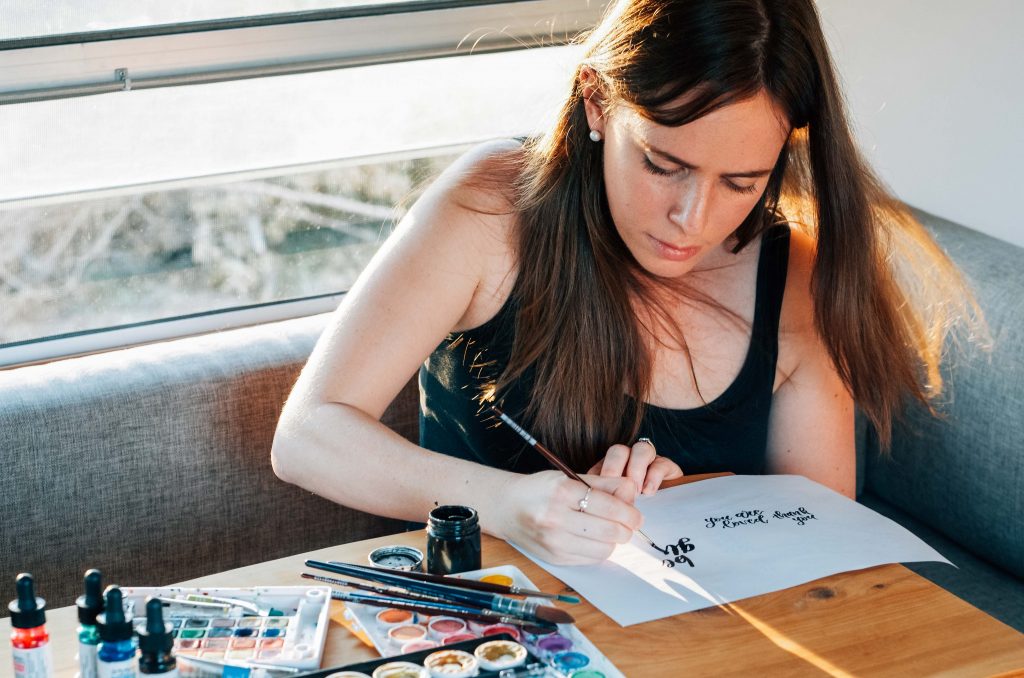 If you have any questions or enquiries about my work, I would love to hear from you! I'd also love to hear from you if you wish to discuss anything concerning faith and God's promises for your life. I'd also be thrilled to hear your suggestions on new products. I hope you enjoy browsing through my online store.
If you have any questions that aren't answered in the FAQs below, please contact me directly at hello@trudyletters.com.au (or use the contact form here) and I'll get back to you as soon as possible!

FREQUENTLY ASKED QUESTIONS
In order to maintain Trudy Letters for the long haul whilst raising my little ones, I am not accepting any custom order requests beyond what is offered in the online shop. While I'd love to be a jack of all trades, unfortunately that is not sustainable!
I have decided that I will only open up selected custom spots at certain times. Email subscribers will be the first to know of open spots!
For now, I have a plethora of beautiful products I've created just for you, speaking words of truth and life.
*If you have an idea for a product/something you would like to see, I'm always happen to hear suggestions!*
I've seen something on your Instagram/Facebook (wedding sign, canvas, invitations etc) – are you offering those anymore?
Although during my early days I dabbled in a bit of everything, now I will only be offering the products on my website. If you see it here, it's available for sale. However, I do like to share my varied lettering adventures in my personal life, and will continue to do so.
I have plenty of products in the woodworks (and in my head!), so when I have developed them to offer them I will! Email subscribers will be the first to know.
My hand lettering is a style that I have developed after 3 years of practising. It is more an art of drawing letters than handwriting. I use a combination of my inks + brushes and my iPad Pro.
Are your taking wholesale orders?
Yes, absolutely! If you are a shop/business and wish to sell these products in your store, I would love to hear from you. Fill out the form here – WHOLESALE PAGE
Do you provide framing options?
I do not provide frames at this point in time.
I recommend purchasing your frames from: Kmart, Target, Ikea, Freedom Furniture, or Country Road. These places have a wonderful range of ready made frames that suit the A-format I offer. You can also go the option of having a local framer custom frame your piece.
Do your prints come in other sizes?
Yes, please get in contact with me if you would like another sizing.
These are coming soon! You can then hire hand-lettered boards for your next event. When released they will go here: SIGNAGE TO HIRE
Are you ever offering classes?
I will never say never!
Brisbane, Australia
I do intend on shipping internationally but at this very moment, I only ship within Australia.
If you are outside Australia and are considering purchasing a product, please email hello@trudyletters.com.au
LET'S CONNECT